Support the creator by giving a $2 Fist-Bump to show you love what they're doing.
A Virtual Fist-Bump dollar can be spent by the creator on supplies, tools or coffee to further their project. It's a great way to support their work in the early stages of a project.
---
Hello, this is the Mask Aid Project
The pandemic has created a global need for an enormous amount of face masks and Personal Protective Equipment (PPE), creating shortages and incredible amounts of waste. The Mask Aid Project is an open-source, community driven hardware project that aims to solve these issues with a low-cost box that sanitizes masks in four simple steps.
Torrey, Kalimov and Jason are three avid makers from all corners of the globe working on an open-source, affordable device that sanitizes masks and makes them suitable to re-use. Their mission is to create a product that supports people and frontline workers all over the world to safely re-use their masks if they don't have adequate access to PPE.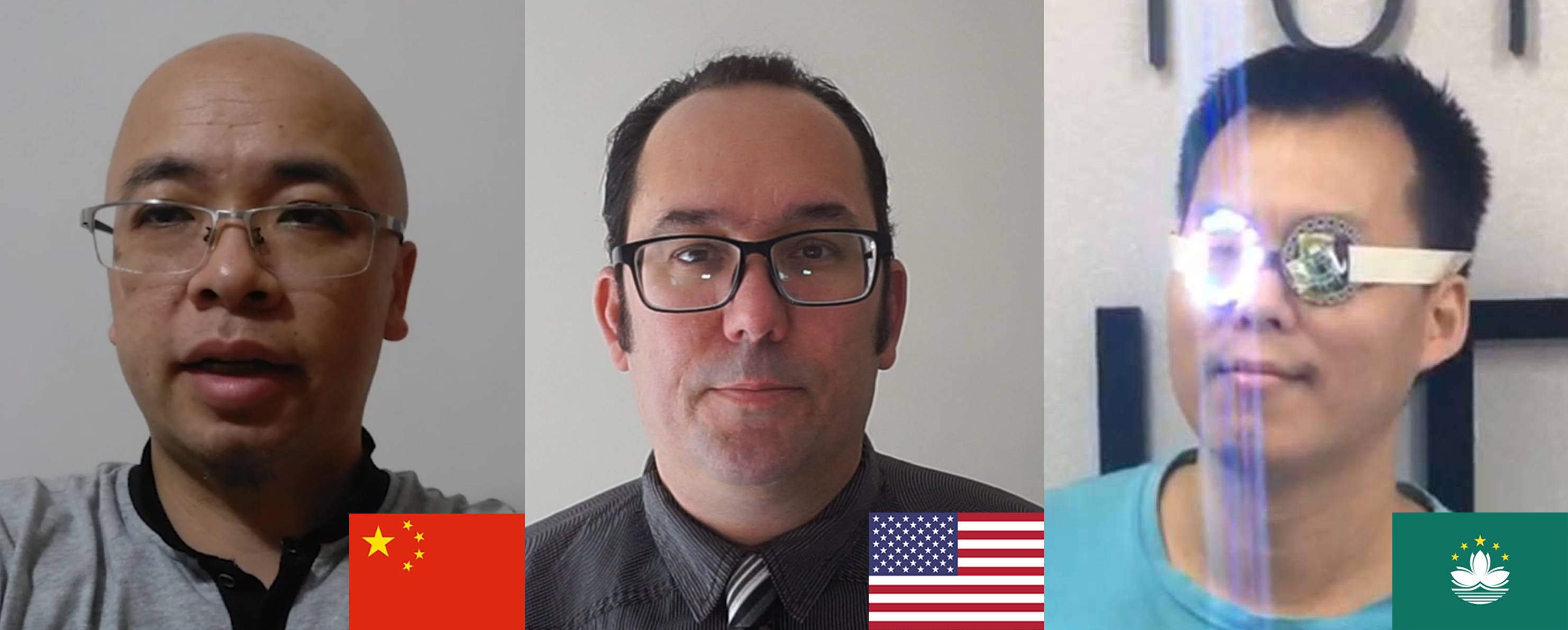 You have probably heard of the N95 mask. It is one of the most common and effective masks people use to help protect themselves from viruses. It is also very hard to get currently because it is in high demand.
It's officially called the N95 FFR. The weird numbers and letters are the classification that the U.S. National Institute for Occupational Safety and Health uses. The FFR stands for Filtering Facepiece Respirator, the N is 'Not oil-resistant' (there is also R and P for oil-Resistant and oil-Proof), the 95 means it filters out at least 95% of airborne particles.
It was developed in the 1970s for industrial use but became a healthcare standard in the 1990s when a team lead by Tennessee professor Peter Tsai invented a novel way to embed static electricity into non-woven fabric. It proved to be world-changing virus-blocking technology that is now a global standard (here is a link to how this technology came about).
We researched how these masks work and discovered that the key reason these masks stop working is that the static charge dissipates. We made this video below to give you a simplified explanation of how a static charge helps make masks block particles while maintaining breathability.
Our device uses an effective, proven, and tested four-step process to clean, dry, sanitize, and most importantly, re-apply a static charge to an otherwise disposable mask. Here is the process:
First, we wash the mask in hot water at 60º Celsius for 30 minutes. This step is only used when the mask is visibly dirty or difficult to breathe through as it tends to shorten the life of the mask.
Next, we dry it with hot air at 60º for 30 minutes to sanitize it.
Meanwhile (or separately), we expose the mask to UVC light which further sanitizes the mask killing 99% of bacteria and viruses like COVID-19. This is done either at the same time or as a separate 30-minute process depending on the model.
Finally, we apply electricity to renew the static charge.
We designed our device to be easily assembled or disassembled. When it is not in use, it can be folded down for easy storage and packaging. We will offer a version of the kit where you can build your own enclosure allowing you to re-use whatever material you have on hand.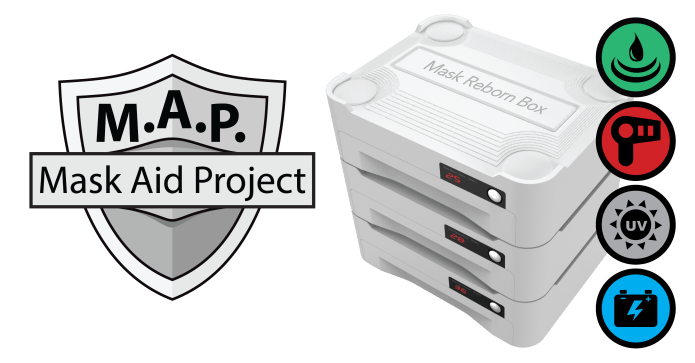 It's not a bug, it's a feature
These little guys are the Mask Aid Project's latest way to save masks. These bugs measure static electricity on masks, and tell you if your mask is still good to go, or if you need to put it through the Mask Reborn Box or replace it.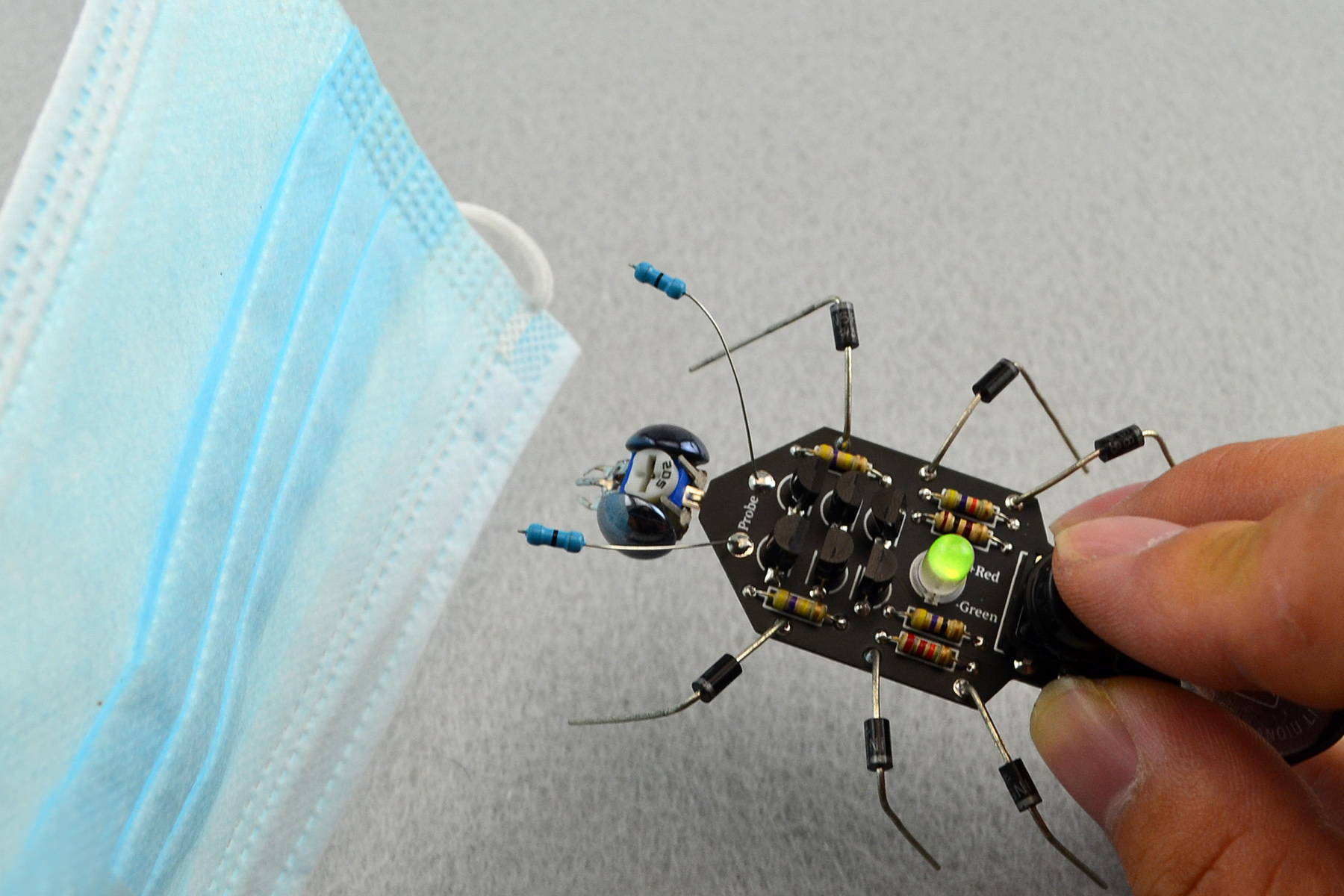 Right now the Mask Aid Project is entirely run by three people across the world who are trying to make a dent in one of the problems caused by the pandemic.
You can give them a $2 Fist-Bump to let him know you support their project and help them buy parts, pay bills and coffee. With 500 fist-bumps there is enough interest to launch a fully-fledged crowdfunding campaign, and early supporters who gave a fist-bump are eligible for an exclusive Super Early Bird discounts.