Thanks for backing us on Kickstarter

You've backed us on Kickstarter, which is something the entire team at Scenestek is extremely excited about, thank you for believing in our product and team. To ship your reward, we need to collect your shipping details, which you can do through this page. And if you'd like to add an extra camera or solar panel, you can also add these to your order, without any additional shipping cost.
---
Would you like to add something to your reward?
Our cameras use WiFi HaLow and have a range of a 1000 ft /300 meters. They have night vision, weather proof, human motion detection, a 1080p wide angle lens and two-way audio.
Super low power consumption, just one charge for 6-12 months of use. When you add a solar panel you won't even have to recharge at all anymore. Just install once and you're done.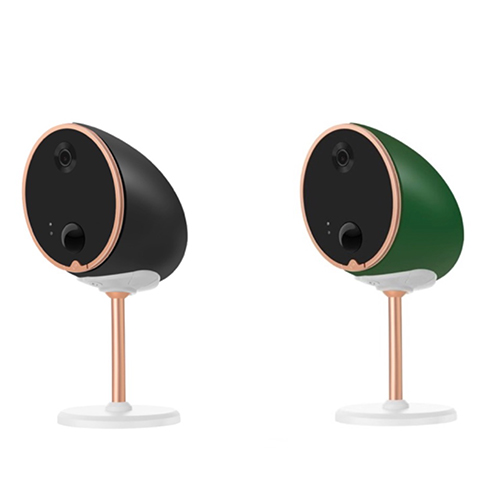 Customize your Scenes One camera by purchasing our silicone slip covers in black and green. One purchase includes two slip covers. Choose a 2 ,3 or 4-pack.
A 2-pack contains:
1 x Black cover
1 x Green cover

A 3-pack contains:
2 x Black cover
1 x Green cover

A 4-pack contains
2 x Black cover
2 x Green cover
---
No add-ons? No problem. Just submit your shipping address below by clicking submit address.
Click the button below to let us know where to ship your Kickstarter reward and optional add-ons. You can modify your shipping details anytime with your Fantastic Object account. If you don't have an account yet, you can make one for free in the next step.